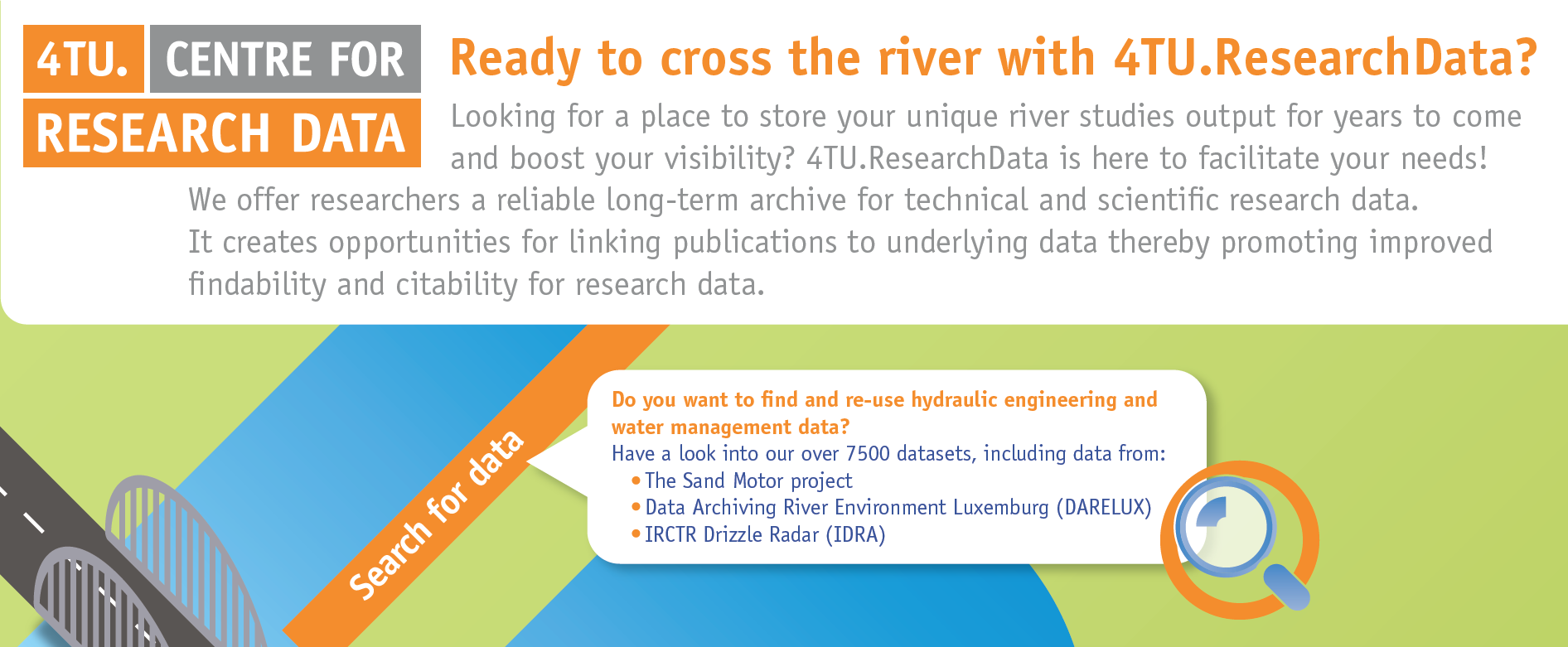 On the 8th and 9th of February the Netherlands Centre for River Studies (NCR) is hosting the NCR Days 2018. The themed event "The future river" is also celebrating  20 years of cooperation within their alliance. One more reason to be present as 4TU.Centre for Research Data!
Next to our data archive being specialized for netCDF-data, it also contains the collections of several hydraulic engineering projects:
If you missed the event, here you can see the poster we displayed on site, and the workshop given.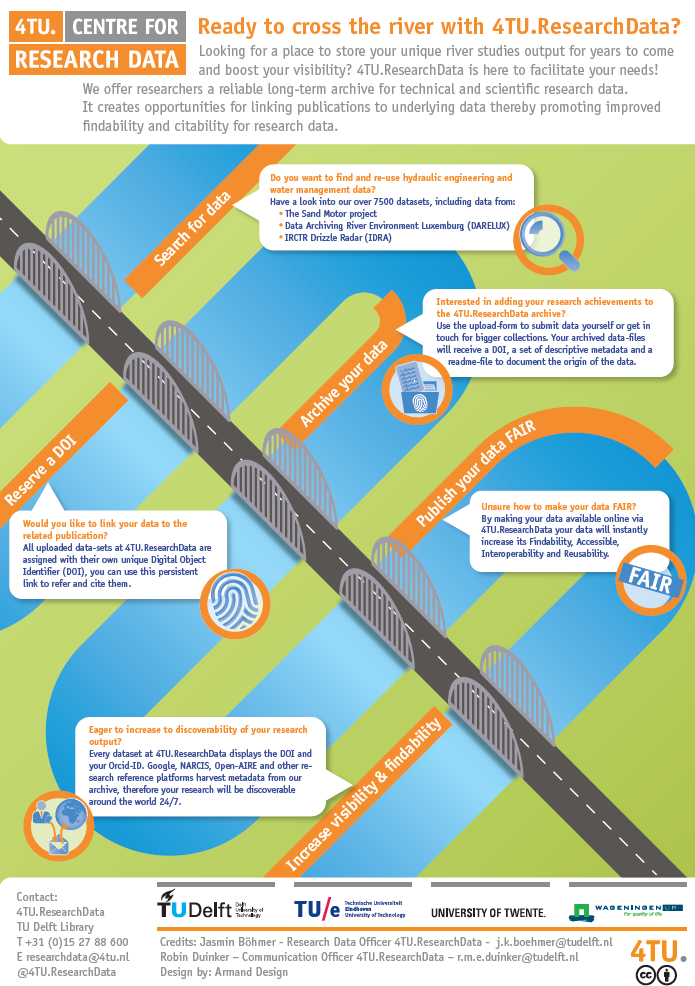 You can download the CC-BY licensed Poster here:Poster_4TU_NCRDays2018.
Have a look at the slides of the workshop about data documentation and how to write a readme-file. It is based on training delivered by our colleague Maarten van Bentum from Twente University, please be in touch with him for the original slide deck.  You can find the adapted slides as CC-BY-NC PDF here: NCR-Days-2018_2documentornot2document_180208