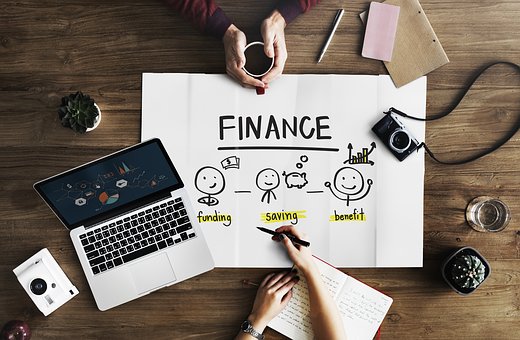 Written by: Mary Donaldson and Vessela Ensberg
On the 21st February 2018, a Birds of a Feather session was held as part of the 13th International Digital Curation Conference in Barcelona on 'Data management costing in grants'. The session was proposed and chaired by Marta Teperek of TU Delft.
The session proposal recognised that 'many research funders now require that research data is properly managed and shared. Consequently, many agree for the costs of data management to be budgeted in grant proposals. This is necessary for the sustainability of data management activities. So why is this not a normality yet?'
Identifying the problems
We identified two main sources for data management not being included in the grant proposal budget: lack of awareness among researchers as to what funds they can request and lack of available support at research institutions.
Researchers' issues
Among all the usual suspects for the reasons why Research Data Management (RDM) activities are not costed into grant proposals
researchers prefer to ask for money for other purposes

researchers are not aware which costs are eligible

researchers believe that RDM costs should come from award overhead
Identifying solutions to researchers' issues
Some of the RDM activities we identified as eligible for funding are
transcription of interviews

data anonymization

data curation assistance (outside of existing central posts)
We acknowledge that some of these activities are already included in research proposals as parts of the normal research process, and a specialist, such as a data curator, maybe difficult to hire for a less than full-time post. Growing the list of examples and viable options is likely key to having data management included in grant budgets.
Institutional issues
As we moved on from discussing why grants don't often contain data management costing, we strayed into the related territory of institutional issues. Those included
worries about 'double dipping' for RDM costs, especially when trying to recover staffing costs

need for training for research admin staff who are directly involved in application processes; high staff turn-over in these positions

lack of a centralised system which tracks all grant applications or lack of communication between the Office coordinating the grant awards and RDM services

preservation costs being incurred after the award has been closed

lack of a pool of 'expert' staff which can be hired out to research projects
Identifying solutions to institutional issues
Institutional issues can be addressed by investment in the processes. In particular, Utrecht University and the University of Glasgow gave examples of addressing communication and training of research support staff. The RDM team at Glasgow investigating the possibility of adding a check-box to the central grant review system to indicate that funding for RDM has been costed and included in the application. Utrecht also provides consultations on data management costs and is experimenting with a pool of data managers who can be hired from the library for a certain amount of time to work on specific projects. The library is funding these positions but hopes to be able to recover up to 75% of the cost of each position from research projects in the future.
We also looked for lessons learned from the Open Access for publications. Funders have experimented with different models to pay for the more mature requirement for open access to publications in recent years. We explored whether these models could be adapted to help with the requirement for data management and sharing of research data. The first model we discussed was the FP7 pilot for open access where eligible projects were entitled to apply to a central pot of money, provided certain conditions were met. This pilot is due to end this week (28th Feb 2018), and has encountered administrative issues. In the UK, Research Councils UK (RCUK) have provided large research-intensive institutions with a block grant award to pay for Open Access charges for eligible articles. At the end of the pilot, RCUK will accept longer embargo periods. While we felt that centralized pots of money might work to support data management, the administrative burden of this funding is high.
To summarize, institutions can consider the following options to boost up data management inclusion in the grant budget.
     

An institution should have a centralized grant administration system. These systems can be adapted to ensure data management is included in the budget.

     

RDM should provide more advocacy with researchers using vocabulary the researchers understand and relate to. RDM should match researchers with resources to support costing of RDM activities.

     

Providing seed funding to researchers for legacy projects. These might help researchers engage better with RDM and consider their needs earlier in the process on subsequent projects.

     

Institutions should consider having a core team of RDM specialists (data curators, statisticians etc) whose time can be bought out by grants, in the way that technicians already are in the life sciences.

     

Provide in-depth training for technical or other support staff to enable them to deliver data management for a project. This would provide regular subject-specific RDM support for projects and help build capacity in departments.
However, despite all the ways in which institutions could help improve and support costing for RDM activities, we felt that tackling funders to better support this process would be more effective than each institution having to develop their own solutions. We also thought that funders should be alerted that in cases in which they only require an outline plan at the time of application, by the time the award is made and a more detailed plan is developed, the opportunity to identify and cost data management activities has passed
Proposed funder interventions
      Improve review process for data management plans. Check for discrepancies between the RDM activities promised and the resources requested.

      Provide a clear statement with examples about acceptable and fundable data management activities.

      Indicate the proportion of each grant award expected to be spent on RDM activities.
This could be expressed as a percentage, or a range (to avoid the figure itself from becoming a point for argument) and would signal to researchers that funders don't see RDM as a waste of money that could better be spent on generating more research data.
      Make it clear who in the funding body is the person /role to contact to discuss RDM issues. RDM requirements are still new enough that clarification is regularly required.

      Fund more data re-use.
For researchers, the cost/benefit analysis of making research data available is difficult to assess. Issuing calls specifically to encourage re-use of datasets would improve the understanding of data re-use and drive demand for shared datasets, helping tip the scales in favour of sharing data.
Ultimately, better alignment of funder RDM requirements would make it simpler for researchers to comply. It was mentioned that Research Data Alliance RDA had tried to get a funder working group together. Perhaps this is something Science Europe could also be involved with.
Future work
Jisc have funded a project in the UK to produce centralised guidance by July on the following:
        What do different funders require in terms of RDM?

        What do different funders require in terms of data sharing?

        What are different funders willing to pay for?

        How should funding for RDM be justified in grant applications?

        How can funds for RDM be used by institutions?
Useful links