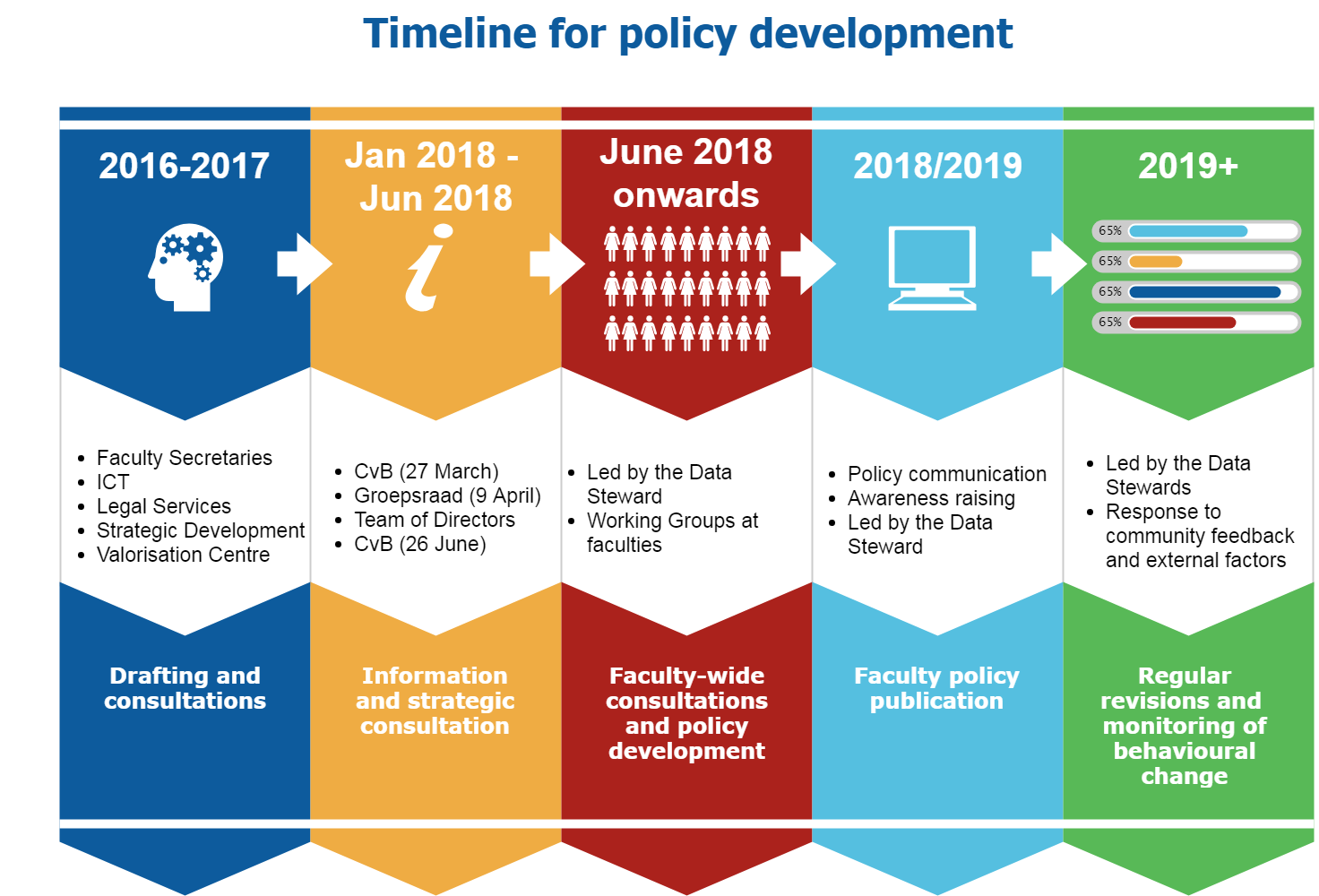 On 26 June 2018, the new TU Delft Research Data Framework Policy was approved by TU Delft's Executive Board. The Framework Policy is an overarching policy on research data management for TU Delft as a whole and it defines the roles and responsibilities at the University level. In addition, the Framework provides templates for faculty-specific data management policies.
From now on, the deans and the faculty management teams, together with the Data Stewards, will lead the development of faculty-specific policies on data management which will define faculty-level responsibilities.
If you are working at TU Delft and if you would like to be involved in the development of faculty-specific policies, please do get in touch with the relevant Data Steward.
The full text of the policy (pdf) is available below.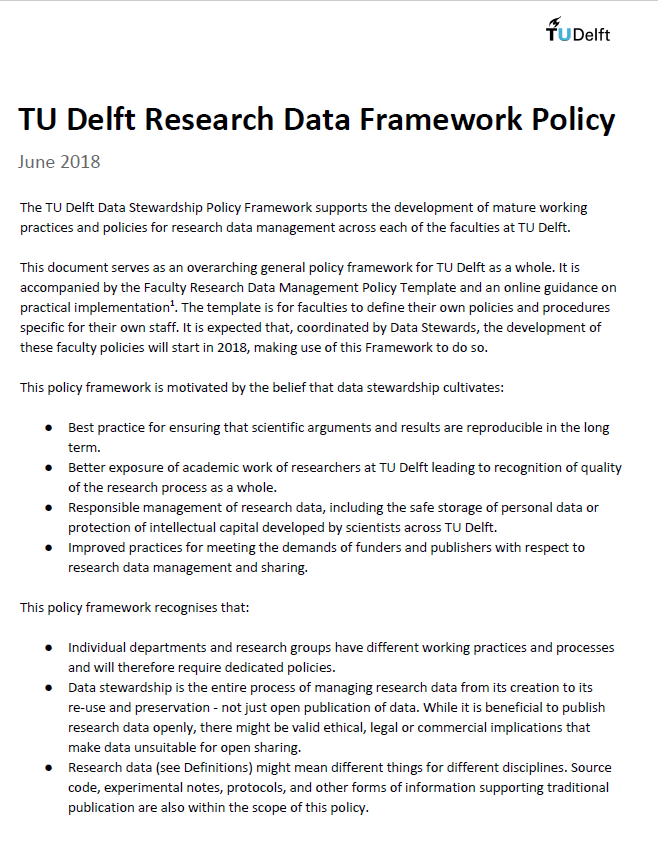 TU Delft Research Data Framework Policy – Version for CvB – 18 June 2018