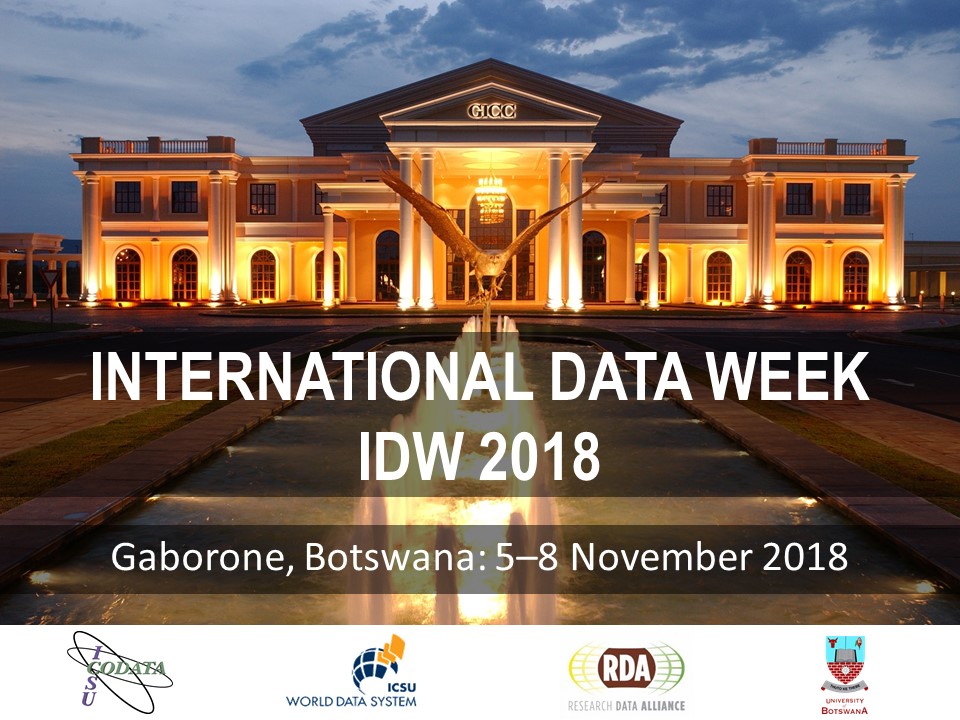 Yasemin Turkyilmaz-van der Velden and Marta Teperek are very privileged to represent TU Delft at the International Data Week 2018 in Gaborone, Botswana. Yasemin has been awarded a very competitive grant for Early Career researchers to attend the conference.
We are working hard to make sure that we get the most of our attendance. Yasemin is presenting:
Marta's contribution:
The full programme of the International Data Week can be accessed online.