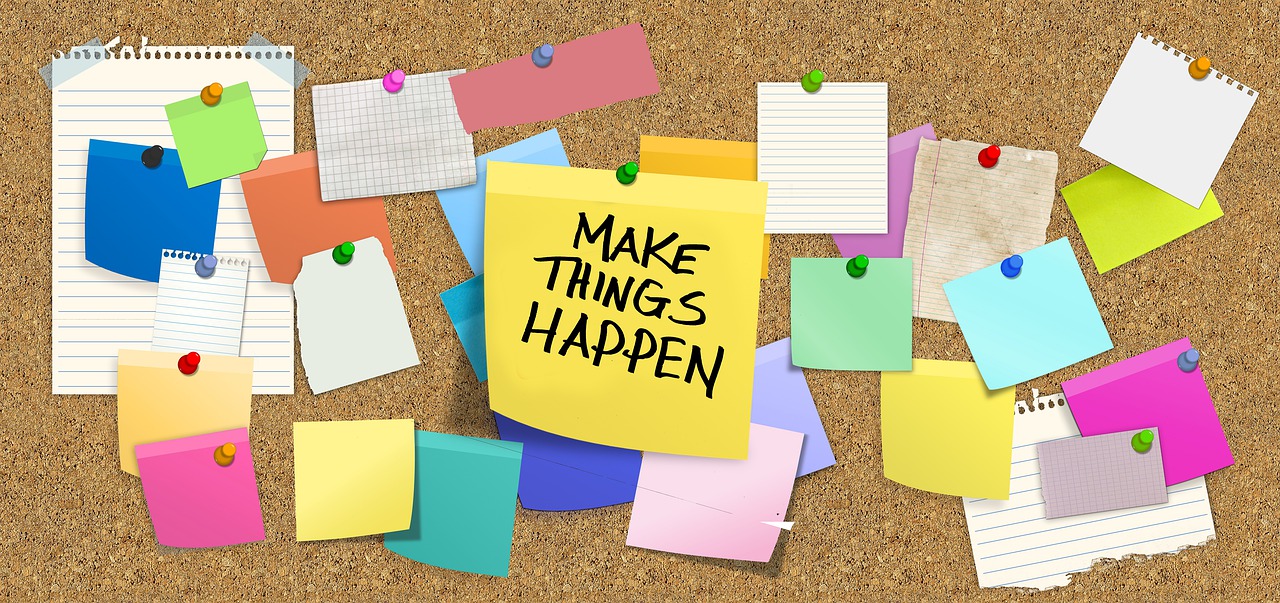 Authors: Heather Andrews, Nicolas Dintzner, Alastair Dunning, Kees den Heijer, Santosh Ilamparuthi, Jeff Love, Esther Plomp, Marta Teperek, Yasemin Turkyilmaz-van der Velden, Yan Wang
From February 2019 onwards and with the appointment of the data steward at the Faculty of Electrical Engineering, Mathematics and Computer Science (EEMCS), the team of data stewards is complete: there is a dedicated data steward per every faculty in TU Delft. Therefore, the work in 2019 focuses on embedding the data stewards within their faculties, policy development, and also on making the project sustainable beyond the current funding allocation.
The document below outlines high-level plans for the data stewardship project in 2019.
---
Engagement with researchers
In 2019, the data stewards will (among others) apply the following new tactics to increase researchers' engagement with research data management:
Meeting with all full professors
Inspired by the successful case study at the faculty of Aerospace Engineering, data stewards will aim to meet with all full professors at their respective faculties.
Development of training resources for PhD students and supervisors
Ensure that appropriate training recommendations and online data management resources are available for PhD students to help them comply with the requirements of the TU Delft Research Data Framework Policy. These should include:
Appropriate resources for PhD students, e.g. support for data management plan preparation, and/or data management training for PhD students

Support for PhD supervisors, e.g. data management guidance and data management plan checklists for PhD supervisors

Online manuals/checklists for all researchers, e.g. information on TU Delft storage facilities, how to request a project drive, how to make data FAIR
Support for data management plans preparation
Ensure that researchers at the faculty are appropriately supported in writing of data management plans:
At the proposal stage of projects, researchers are notified about available support for writing the data paragraph by the contract managers and/or project officers of their department

All new grantees are contacted by the data stewards with an offer of data management and data management plan writing support

Training resources on the use of DMPonline, which will be used by TU Delft for writing Data Management Plans, are available and known to faculty researchers
Coding Lunch & Data Crunch
Organise monthly 2h walk-in sessions for code and data management questions for faculty researchers. Researchers will be supported by all data stewards and the sessions will rotate between the 8 faculties.
The Electronic Lab Notebooks trial
Following up on the successful Electronic Lab Notebooks event in March 2018, a pilot is being set up to test Electronic Lab Notebooks at TU Delft in 2019. The data stewards from the faculties of 3mE and TNW are part of the Electronic Lab Notebooks working group and are in contact with interested researchers who will be invited to get involved in the pilot.
Data Champions
Further develop the data champions network at TU Delft:
Ensure that every department at every faculty has at least one data champion

Develop a community of faculty data champions by organising a meeting every two months on average

Organise two joint events for all data champions at TU Delft and explore the possibility of organising an international event for data champions in collaboration with other universities
Faculty policies and workflows
In 2019, all faculties are expected to develop their own policies on research data management. However, successful implementation of these policies will depend on creating effective workflows for supporting researchers across the research lifecycle. Therefore, the following objectives are planned for 2019:
Draft, consult on and publish faculty policies on research data management.

Develop a strategy for faculty policy implementation

Develop effective connections and workflows to support researchers throughout the research lifecycle (e.g. contacting every researcher who was successfully awarded a grant)
RDM survey
A survey on research data management needs was completed at 6 TU Delft Faculties (EWI, LR, CiTG, TPM, 3mE and TNW). In 2019, the following activities are planned:
Publish the results of the survey conducted in the 6 faculties in a peer-reviewed journal

Conduct the survey at BK and IDE

– first quarter of 2019

Re-run the survey at EWI, LR, CiTG, TPM, 3mE and TNW

– September 2019

Compare the results of the survey in 2017/2018 with the results from 2019 of the re-run survey and publish faculty-specific reports with their key reflections on the Open Working blog

Survey data visualisation in R or python




The visualisation of 2017/2018 RDM survey results was available in Tableau, which is proprietary software. To adhere to the openness principle, and also to practice data carpentry skills (see below), the 2019 data visualisation will be conducted in R.
Training and professional development
On top of specific training on data management, in 2019 data stewards will invest in training in the following areas:
Software carpentry skills
Code management is now an integral part of research and is likely to become even more important in the coming years. Therefore, as a minimum, every data steward should complete the full software carpentry training as an attendee in order to be able to effectively communicate with researchers about their code management and sharing needs. In addition, data stewards are strongly encouraged to complete training for carpentry instructors to further develop their skills and capabilities.
Participation in disciplinary meetings
In order to keep up with the research fields they are supporting, data stewards will also participate in at least one meeting, specific to researchers from their discipline. Giving talks about data stewardship / open science during disciplinary meetings is strongly encouraged.

Events
In addition to dedicated events for the Data Champions, the following activities are planned for 2019:
28 January 2019:

16 May 2019: Afternoon seminar on publishing reproducible research

Seminar bi-monthly seminar series ""Future Forward: Science in the Open Era", starting on 27 February with a talk by Dr Tim Smith "

Research Markets or Research Commons

"
In addition, the team is planning to organise the following events (no dates yet)
Software Carpentry workshops

March & November 2019 – at TU Delft

May 2019: at Eindhoven

October 2019: at Twente

Workshop on preserving social media data – workshop which will feature presentations from experts in the field of social media preservation, as well as investigative journalists (e.g. Bellingcat)

Conference on effectively collaborating with the industry (managing the tensions between open science and commercial collaborations)
Individual roles and responsibilities
Some data stewards have also undertaken additional roles and responsibilities:
Yasemin: Electronic Lab Notebooks, Data Champions

Esther: Electronic Lab Notebooks, DMP registry

Kees: Software Consultancy Lead
Sustainable funding for data stewardship
The current funding for the data stewardship project (salaries for the data stewards) comes from the University's Executive Board and is until the end of 2020. However, the importance of the support offered to the research community by the data stewards has been already recognised not only by the academic community at TU Delft but also by support staff.
In order to ensure the continuation of the data stewardship programme and for TU Delft not to lose the highly skilled, trained and sought-after professionals, it is crucial that the source of sustainable funding is identified in 2019.