We are happy to announce two new metadata elements added to the 4TU.ResearchData archive:
Funder information;
To link datasets in a more structured way to funding, we have made funding information available in dedicated metadata fields. Depositors are asked to submit the name(s) of the funder and grant number as part of the standard metadata deposit when they submit their dataset.
The funding information is displayed on the public dataset landing page, which includes the funder identifier from the Funder Registry.
Benefits:
Funding organizations are able to better track the published results of their grants
Research institutions are able to monitor the published output of their employees
Greater transparency on who funded the research
2. Subject;
In addition to 'Keyword' that tells what the topic of the dataset is, we have recently added a new metadata element Subject to be able to expose datasets according to their field of research.
When submitting their dataset, depositors are required to choose one or more subject categories (or fields of research) from a list, which originates from the Australian and New Zealand Standard Research Classification (ANZSRC).
The classification schema contains 22 Fields of research:  https://data.4tu.nl/repository/cat:1 and 17 Socio-economic Objectives: https://data.4tu.nl/repository/cat:2
Each main subject category consists of sub-categories to make the field of research more specific, e.g. when selecting the main subject category 'Biological Sciences', depositors are offered the following sub-categories from which they can choose: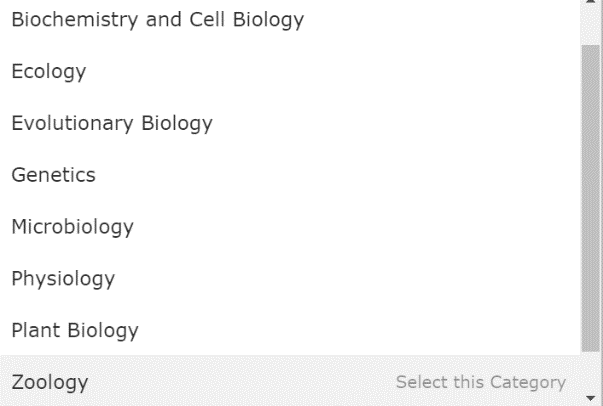 The Subject metadata element is added as search facet to allow users to refine their search results by subject category: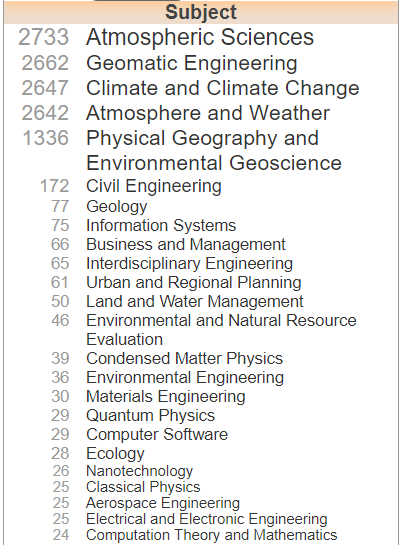 Another notable feature is that every subject category shows all datasets that belong to that category using the relation type 'is subject of', and all related subject categories that shares datasets with the current subject category.
See for example: https://data.4tu.nl/repository/cat:0806
Datasets that have been deposited before we had this new metadata element in place, have been updated with one or more subject categories by our moderators. Although we have been very careful, we could have made a mistake. Should this be the case, please don't hesitate to contact us at researchdata@4tu.nl.